These days California means wildfire. Every year we hear that they are getting fiercer, more deadly, larger, lasting longer. The region we rode through today was the scene of the second or third largest fire in CA history, at the time, the Cedar Fire in 2003, near Julian. It burned for two months, destroying about 293,000 acres.
In August this year the Dixie Fire burned nearly half that acreage IN ONE DAY.
How to address it? It's complicated.
Some forest fire always has been natural (e.g. lightning strikes) But rising temperature and drought are clearly factors in rapidly increased amount of burn. Forest management is an issue.
So who is responsible? Federal government owns 58% of California forest; California state just 3% with the rest being private or Indigenous Peoples'. And to compound the problem, as drought persists, demand for water increases from a growing population and thirsty forms of agriculture.
More of that as we roll East. https://theconversation.com/climate-change-is-driving…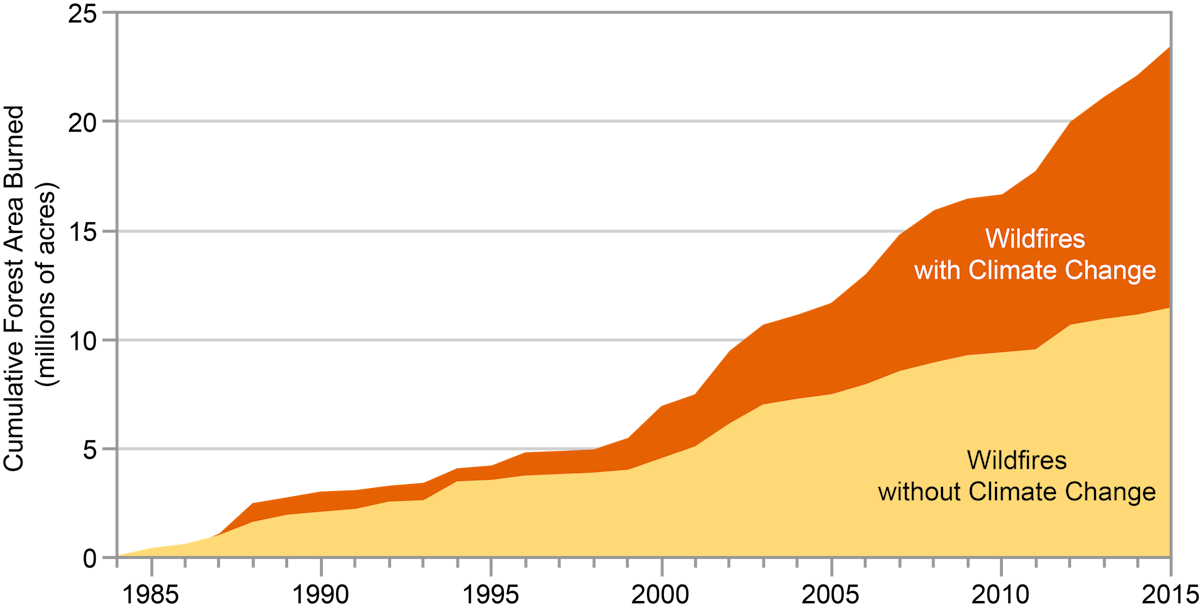 #ccan #rockspringucc #climateride #solarvillageproject